At Basam Trade, professionals are available to mentor students on how to make money trading Forex and Synthetic Indices market.
Some of the professional are agents on some popular brokers such as binary/deriv and Hot Forex.
Dont wait to be told take action by contacting us now or get one of our material to see for yourself 🙂
Basam Trade Mentorship Program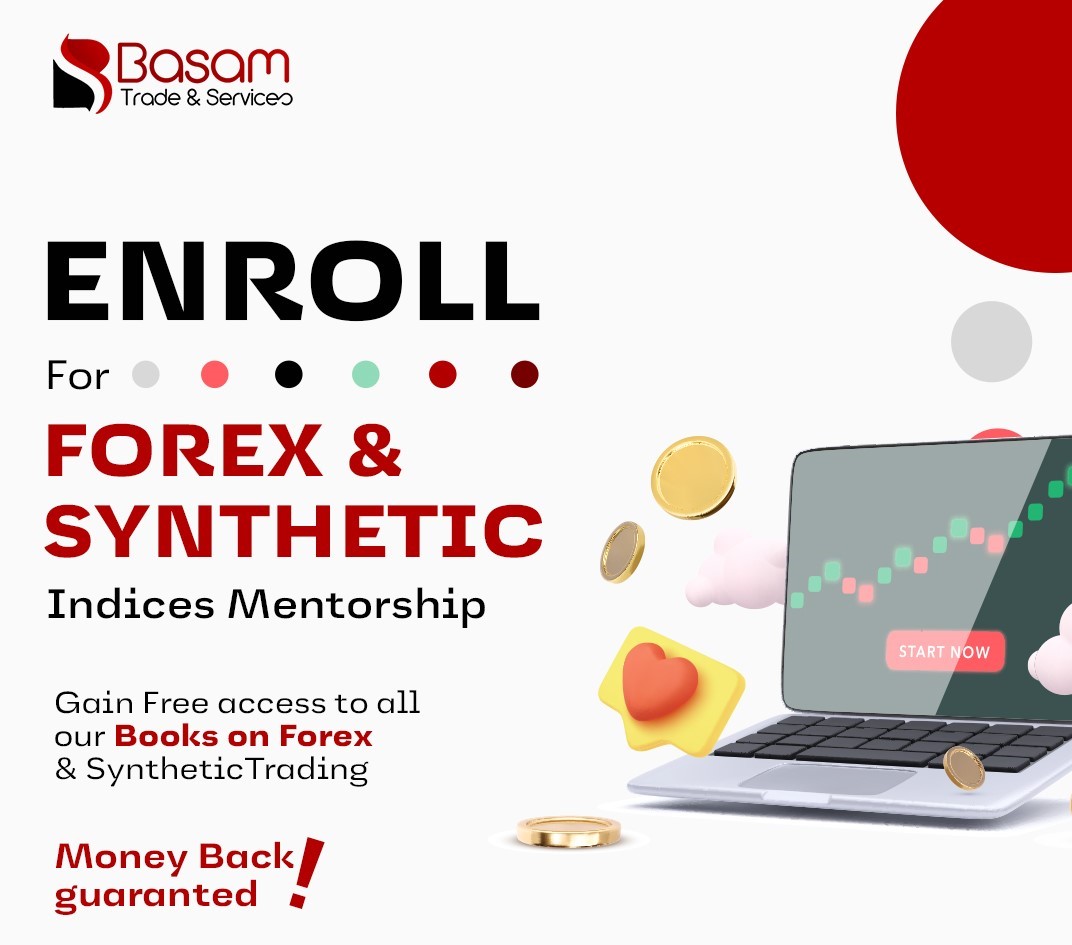 Basam Trade Mentorship Program
The Course will open your mind to the indepth knowledge of how to trade Forex and Synthetic Indices Market profitably with the proven strategy we have been using.
Benefits of Learning through Basam Trade Mentorship Program
With our proven strategies you'll be able to start implementing and trading accurately by knowing exactly how to do the following;
FOREX AND SYNTHETIC INDICES STRATEGY
How to Discover and Trade Trend Reversal in Forex and Synthetic Indices Market
The Bible of Trading Forex and Synthetic Indices Market
FOREX AND SYNTHETIC INDICES FORTUNE GUIDE: Create the Mindset You Need to Start Trading Like a Pro