Beginner's Guide to Trading Psychology
In this article Beginner's Guide To Trading Psychology, we will discuss at length trade psychology. Trade Psychology refers to the mental and emotional aspects that drive a trader's behavior and decision making in financial markets. Beginners in the trading world need to understand the importance of trade psychology and how it can impact their success. This guide will help you understand the key concepts of trade psychology and provide you with tips to develop a strong psychological foundation for successful trading.
Emotional Control: Emotional control is one of the most important aspects of trade psychology. Emotions like fear, greed, and hope can lead to irrational decision making, leading to costly mistakes. Beginners need to understand how to recognize and control their emotions, and to stay calm and focused when making trades. One way to do this is by having a clear trading plan that you follow consistently, this will give you a sense of control over your trades and reduce emotional involvement.

Risk Management: Risk management is another critical aspect of trade psychology. Beginners need to understand that not every trade will be a winner, and that it's essential to have a plan for managing losses. This involves setting stop-loss orders and taking profits when appropriate, and avoiding impulsive decisions.

Patience: Patience is a virtue in trading, and beginners need to understand that success takes time. There will be periods of losses and uncertainty, but persistence and patience will help you to stay focused and avoid impulsive decisions.

Confidence: Confidence is an important factor in trade psychology as it helps traders to make decisions and take actions with conviction. Beginners can build confidence through education and by focusing on the process of trading rather than the outcome of each trade.

Objectivity: Objectivity is crucial in trade psychology, and beginners need to understand the importance of staying impartial and unemotional when making trades. This can be done by following a clear trading plan, having a set of rules to follow, and avoiding the influence of emotions.
Four Stages of Competence in Trading Psychology
Unconscious incompetence (ignorance): At this stage you dont know what you dont know. You may be able to execute few trades but you dont really know what the reason is before you took the trade.
Conscious Incompetence (awareness): You become aware out of the experience from the previous stage that you really do not know what you are doing.
Conscious Competence (Learning): You hit the learning journey to understand why certain decision should be made in the market.
Unconscious Competence (Mastery): You've mastered the act at this stage and you execute trades based on pure knowledge.
In conclusion, trade psychology is a critical component of successful trading and beginners need to understand the importance of developing a strong psychological foundation. Emotional control, risk management, patience, confidence, and objectivity are some of the key concepts that beginners need to understand and implement to build a successful trading career.
Check out the Forex and Synthetic Indices Fortune Guide by clicking Here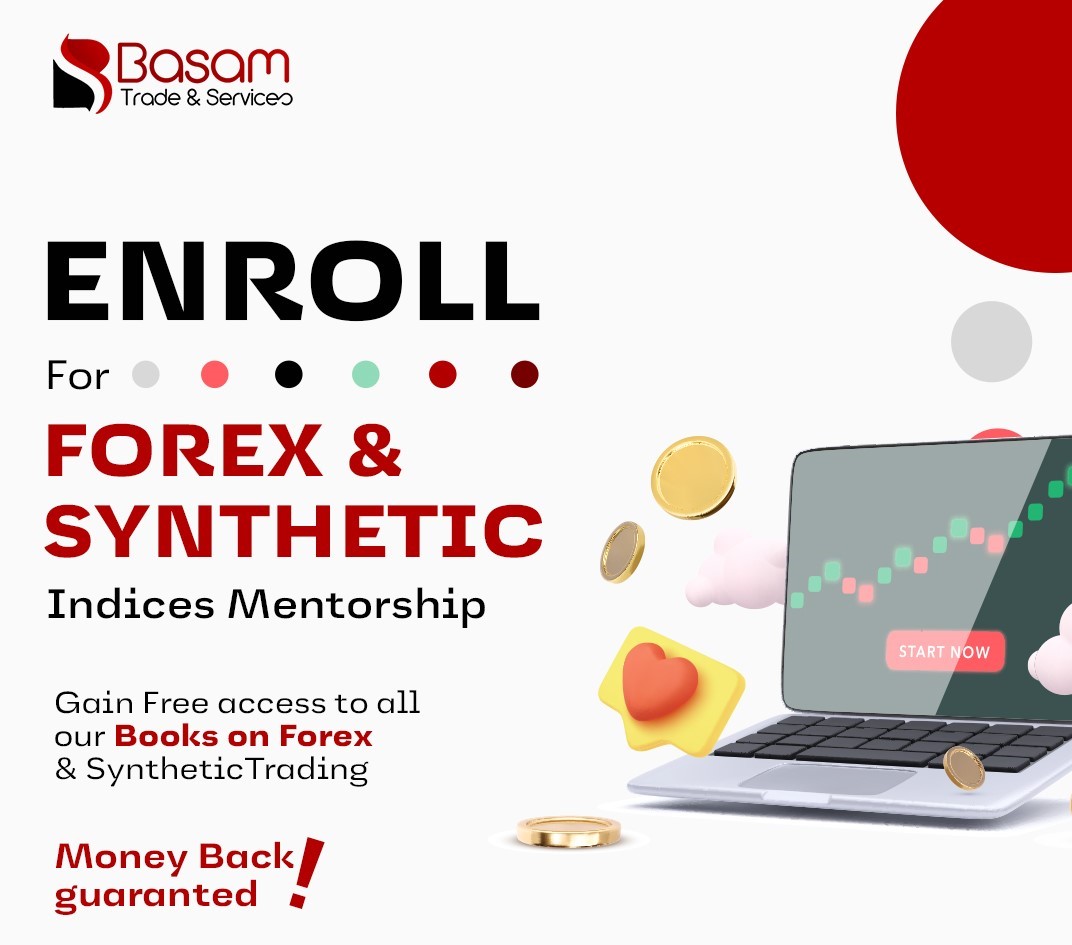 The Course will open your mind to the indepth knowledge of how to trade Forex and Synthetic Indices Market profitably with the proven strategy we have been using.